One of my favorite T.V. shows of the early '80's. When the 1st and 2nd seasons were released on DVD I was inspired to create a set of figures. I'm happy with the results, even though it's more a "Magnum P.I. as a Saturday morning cartoon" look.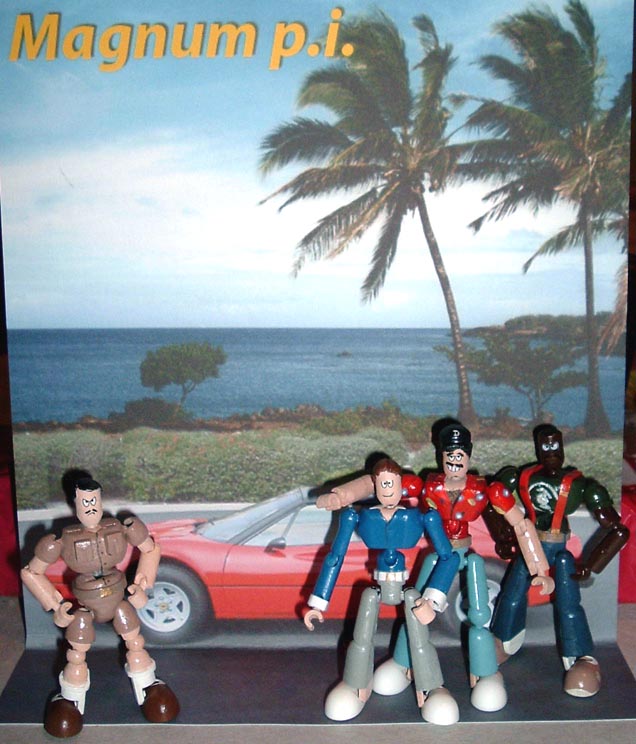 Higgins, Rick, Magnum, and T.C. Who's missing?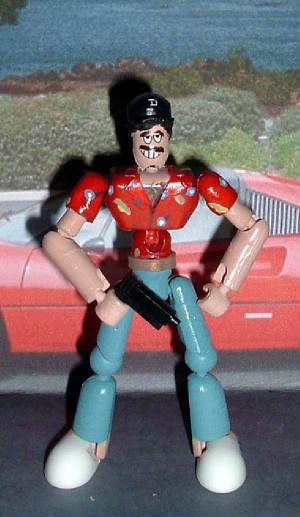 Thomas Magnum, in his Hawaiian shirt and Tigers cap.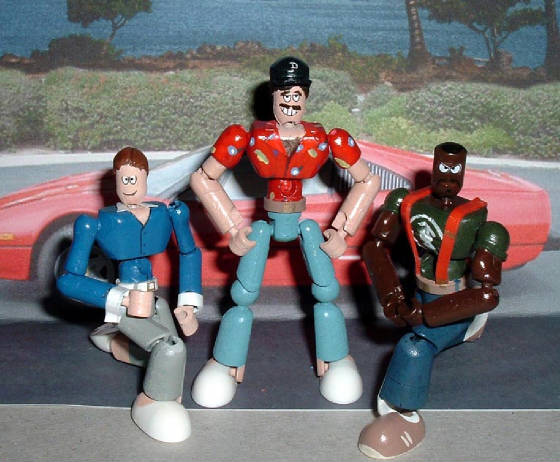 Best Friends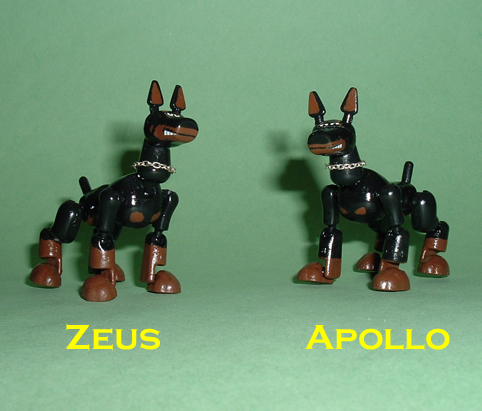 Any Magnum PI set would not be complete without these two.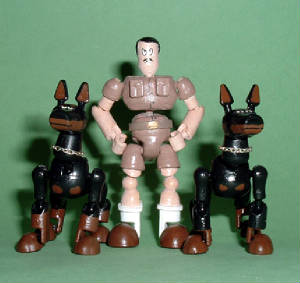 Higgins with the Lads.